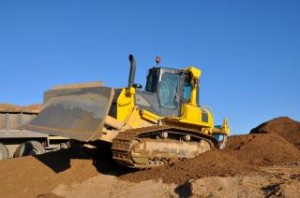 Established and focused in the Town of Strathroy, Ontario, Gardener Homes has been building customized quality homes since 2004. Owner and founder Mario Picanco has been driven and dedicated to building a company that grows with the times while maintaining the quality and professionalism it was founded on.
For decades before the launching of Gardener Homes, Mario was developing the skills and experience needed, to make his dream of building new homes, come true. With over 22 years under his belt in home renovations and 4 years in the framing business, Mario has experienced firsthand, the many do's and don'ts of the building industry.
He learned quickly that the homes that lasted the longest, we're the homes that we're built the best. That simple piece of knowledge and insight, has been continuously showcased in the personal workmanship he puts into all his work. That same work ethic and belief would later blossom into what is now the core business model for Gardener Homes and every home they build.
Brick by brick and home by home, Gardener Homes has built many outstandingly unique homes, while also building a reputation for quality and comfort. The dedication to great quality mixed with the flexibility of custom design, has proven to be the key ingredients to pleasing their customers and helping them find the comfort and joy that every family dreams of in a home.
Since the beginning , Gardener Homes has and will always be determined to stay on top of the latest styles and trends while always aligning with the latest standards and codes. This business model and core belief will ensure that each and every home they build is built to last. Gardener Homes continues to build Quality Customized homes in many Strathroy neighborhoods while maintaining the integrity, service and workmanship that will leave a long lasting impression on all their clients and the entire local community.
A Quality Customized home by Gardener Homes is sure to fulfill everything on your family's wish list while impressing everyone who walks in the door.
"You dream it, We'll build it!"
Gardener Homes, Strathroy Home Builder
Customized Quality Homes | You Dream it, We'll build it!