Gardener homes
The families of today' societies are more diverse and unique then they have ever been. It's for that reason that Gardener Homes is focused and dedicated to ensuring that each home we build is completely built to suit each specific client's needs.
Gardener Homes Inc. - Quality Built Homes | Strathroy, Ontario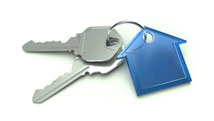 At Gardener Homes, we believe that the family home should live in sync with your daily routine while allowing your ideal lifestyle to bloom. With the extra quality we add in workmanship, every home we build is guaranteed to please. At the end of the day, your family, your comfort and your happiness are what are most important. A Customized Quality Home by Gardener Homes can make your dreams a reality.

Complete service
~ Work hand and hand with the builder thoughout the building and design stages to ensure that every inch is to your satisfaction
~ Gardener Homes will also always be there to support and guide you when selecting and working with the many other professionals you will have to deal with along the way.
~ Finally....sit back and enjoy the fruits of your labour in your new Custom Built Garner Home
Various options

~ Choose from a variety of Land Lots
~ Select the design model that suits your needs and wishes
~ Meet the builder and work together to plan out the vision for your new home
Contact us

Owner – Mario Picanco
Phone 519-851-9425
Fax 519-245-6199
gardenerhomes@hotmail.com